Really want to learn German?
Finding the right way for you is the first step
YouSpeakGerman is an online audio course for people who really want to learn German, and fast!
Get started, listen to YSG Lesson 1
With YSG you get audio lessons, random practice units and quarterly Skype feedback sessions with the course author for just £5 a month
Listen to YSG Lesson 1 and find out for yourself! If you like it, you can register here for a further three free lessons without obligation.
Try us out!
Register here to access our first four YSG Lessons, absolutely free!
Here's what our learners think...
I came across your course and, 6 weeks or so in, I have learnt more German than I did in the previous 15 years...

This is a great course and I'm glad that I came across it.

YouSpeakGerman is much better than the apps I'd been using

The best resource I've found so far for learning German

Your course is excellent. It is not just a load of 'get by' phrases but you learn to construct proper sentences!

YouSpeakGerman is a fun and natural way to learn German.

The lessons are designed to get you practising and speaking right off the bat, without stressing or worrying about grammar.

I recently started learning German again after failing at school and find your lessons have been very good.

I like the way you emphasise how Germans would actually talk which would be difficult to pick up from a book. The grammar is introduced at a good pace too.

I learnt a little German quite a number of years ago but I have learnt more in the first 4 lessons of your course than I did on that 1 year course.

Your explanations make things fall into place and I look forward to learning more German with you.

Geraldine, Carmarthenshire

We've been learning with YouSpeakGerman since March 2011. Before that we'd tried other German courses but didn't feel motivated to carry on with them.

The YSG approach is fresh, enjoyable and gives you a sense of making real progress from the start.

I'm very pleased with YSG. They've been really helpful and my daughter has progressed fast

I really enjoyed Mark's private tuition. It boosted my ability in the spoken language and gave me a solid basis for my time abroad.

I very much enjoy your method of teaching
Skype Lessons
With Skype tuition lessons can be tailored to meet a student's individual aims.
This personal approach compliments YouSpeakGerman very well and accelerates the learning process.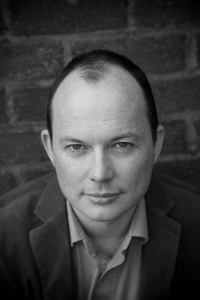 Email me to find out more: mark@youspeakgerman.com
Latest News
September Update - New Website Status Update
Good evening everyone. I've been continuing work on the new website. It's taking longer than I thought for sure. One is that real life keeps intervening, the other is that takes a lot of effort to put all the pieces together because it's a brand new website. Rest assured, it's coming. Also: additional content will be posted soon.
Posted 04/09/2019
May Update - New Lesson and news on the new Website
Hello all. We've released episode 6 of course 2 this evening. Enjoy! Also, work continues apace on our new website. This should be released sometime during the third quarter. It's being completely rewritten and when released should allow us to move the site forward much more quickly.
Posted 06/05/2019
Website Disruption
Our apologies for the disruption that occurred to the website for a few hours on 21st February. This was due to an issue with the host provider. The website should be up and running now.
Posted 22/02/2019
Frohes neues Jahr!
Thanks for your custom in 2018 and an especial thanks to all of our subscribers. 2019 will see major improvements to our website that will greatly enhance your learning experience. Watch this space for further updates!
Posted 04/01/2019
New Podcast - Autumn
We've released a new podcast today to belatedly bring in the new season. Find it in the podcasts section: YSG Podcast 5 - Autumn
Posted 18/11/2018